I have always been a DIY kinda girl, my first project was a pair of jeans  I decorated with fabric paint in the 6th grade. Now you couldn't tell me these jeans weren't a masterpiece! I went all Picasso drawing flowers, paw prints, hearts, and my name on these jeans and to my surprise the other kids liked them too.
Fast forward to 2017 where frayed and uneven hem denim looks are trending, we all know trendy denim styles can be expensive but this is one look that you can get for free. I've been wanting a pair of uneven hem jeans for a while now but I decided to test out the look before I bought a pair. These jeans were in a pile on their way to being donated but I decided to breathe a little fresh air into them and I love the way they turned out! All you need is a pair of denim (preferably straight leg), a scissors, and a tweezer.
Step 1: Pick a pair of jeans you are willing to experiment on.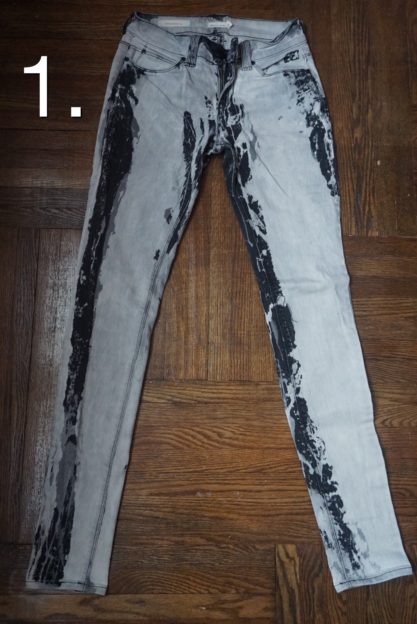 Step 2: Mark off desired length. I just rolled mine up to wear I wanted to cut it.
Step 3: Cut the jeans straight across. Be sure to try them on in case you want to adjust the length then cut again if you need to.
Step 4: Mark off how high you want the front part of you jean to be, then cut out a box. You may also want to try the jeans on again for adjustments after this step as well.
Step 5: Use a tweezer to pull individual pieces and give the denim a frayed look. You can also use a scissors or a knife and run it along the edges to help with distressing (BE CAREFUL). Toss the jeans in the washer and dryer if you want the edges to be more fluffy. This will also happen over time after multiple wears and washes.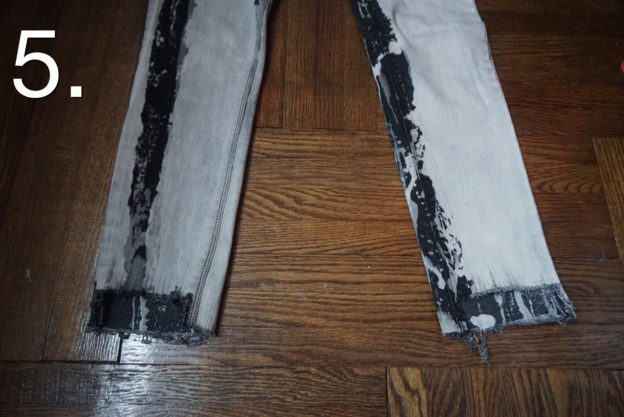 Now style as desired and hit the streets!