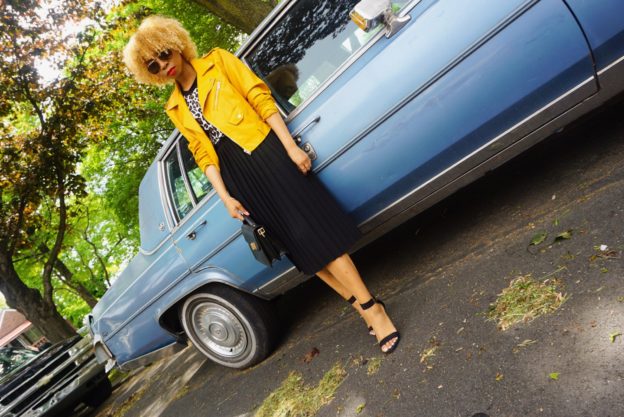 I haven't posted in FOREVER and by forever I mean about three months, which is pretty long for a new blogger to go without updating their blog. Life has been kind of crazy for me recently between the last semester of college, losing my grandmother to cancer and being in the hospital for almost a month myself things have not been easy. I was angry, tired, heartbroken, and on the brink of depression to be completely honest. I was struggling in so many ways but I knew I had to pull my shit together and keep going. I'm not a quitter so why should I start now? To be honest my love for fashion is one of the things that keeps me going, it constantly inspires me and gives me something to look forward to. Now that I am ready to get back to business and make my blog a top priority it's all I can think about and with school finally over (the final grades are in I'm a graduate!)  I have a lot more free time to work on all of the things I want to do.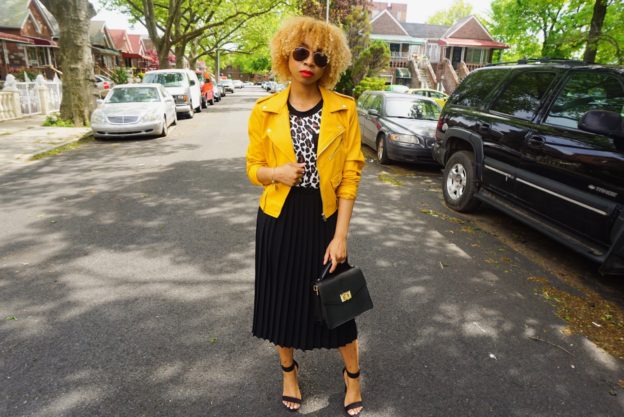 The weather is warming up in New York and I was in the mood for a pop of color. Today I'm wearing this yellow Zara jacket that I thrifted a couple of months ago. The belt was missing but I took it anyway because I liked the fit and I was in desperate need of some color in my wardrobe. My skirt and top are from Boohoo. I think pleated midi skirts are so ladylike but the yellow biker jacket and leopard print shirt give it some edge. My bag is Forever 21, I've been looking for a cute mini bag and this one was perfect.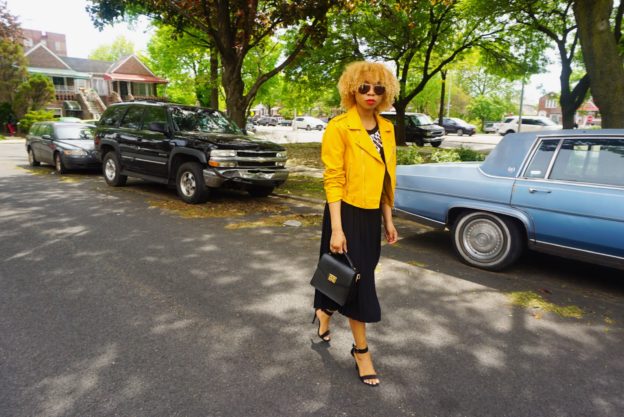 I hope everyone has an amazing day!