I think by now we have all heard about Rihanna dropping her Fenty Beauty line during fashion week, if you haven't you're living under a rock. I honestly didn't know what to expect from the collection even after her teaser videos on Instagram I still wanted to hear and see actual reviews on the products. I watched multiple reviews on YouTube, looked at swatches, and stalked beauty
gurus on Instagram to see the looks they created.

It was so crazy to see how this launch shook up the beauty industry, the collection launched with 40 shades of foundation (and more to come!) and really took into consideration the variety of undertones in our complexions. As an African American woman I know the struggle of finding a foundation shade and I've heard the complaints from my friends who have even darker skin tones than my own. So to see that she thought of everyone made me even more excited to try it out.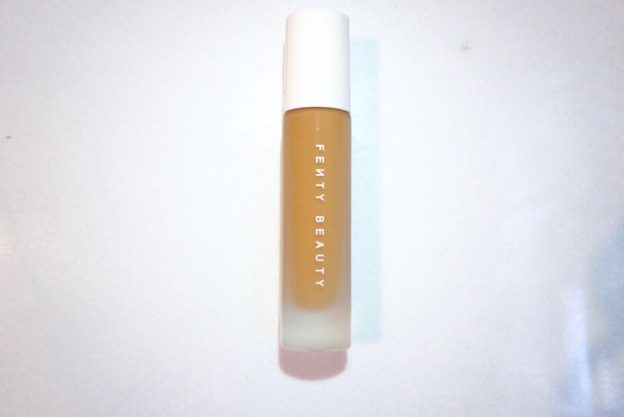 The foundation is a soft matte finish and it pretty much sets itself so unless you are super oily you don't need to powder. Not only was the application flawless but it looked and felt just like my skin! If you wear makeup you know that sometimes you can feel the products sitting on your face which I hate. The foundations I own are pretty light in coverage and mostly water based because I hate that feeling, I also have pretty good skin so full coverage isn't necessary. I will say that you shouldn't guess what color you would be in this foundation because there are so many different undertones that you may be wrong. I tried 2 shades before finding my perfect match in shade 360.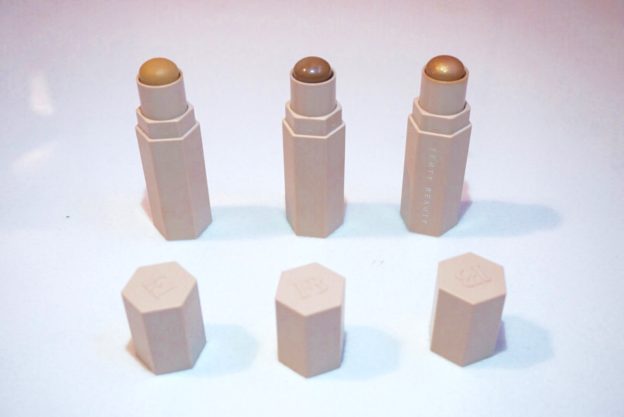 The match stixs come in 20 shades that you can buy separately or in a trio, I purchased the trio in Tan 300. The concealer shade is lighter in coverage than what I am used to but it's good for your everyday look, and the contour shade in Truffle is perfect for everyday as well. I struggle with contour shades for some reason but I love the way this one looks on me. Products that come in stick form can either be too dry and hard to blend or too creamy but I felt that these were the perfect consistency. The star of the trio in my opinion is definitely the highlight in rum, I can't get over how beautiful this looks on my skin. I've already decided it will be my highlight for work because of how wearable it is and when you layer the killawatt highlighters on top you will get your ENTIRE life!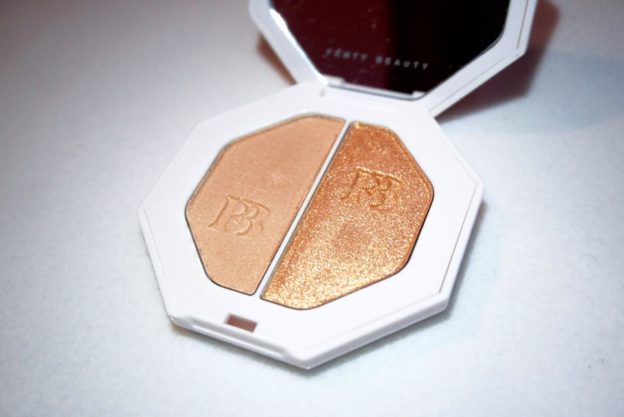 All in all I am really impressed with Fenty Beauty, it will definitely be in heavy rotation in my makeup collection. Any foundation that keeps me looking flawless for over 8 hours is good in my book.
I will be trying out more products from her line as it expands and I look forward to adding them to my collection.
Happy Sunday!