If you told me last year that I would become obsessed with Jordans I would have given you the side eye. Me? The girl who owns more heels than practical walking shoes? You have the wrong one. Don't get me wrong I love sneakers as well and I always kept a few in my arsenal for when I wanted to switch it up, but I wasn't downloading apps and counting down until release dates either.

It wasn't until I met the sneaker king himself "Finesse" whose love for a good pair of kicks matched my love for things like blazers and leopard print, his sneaker collection is pretty damn impressive and I've only seen some of it. We've spent hours talking about fashion and during that time he taught me a lot about the sneaker culture and before I knew it I fell in love with Jordans, specifically the Air Jordan 1.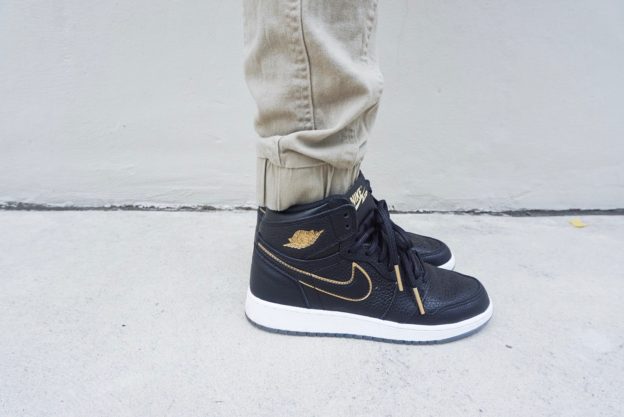 The first pair I got were these Retro High OG's in black, white, and gold with the gum bottom (I love gum bottoms), black and gold is also one of my favorite color combo's so when I saw these I fell in love. I buy my sneakers in kids sizes because I have smaller feet and its cheaper! I also got the black and gray "Shadows" that came out a couple of months back which I think I might love even more. The shape of the Air Jordan 1 is part of the reason I really like these sneakers I can wear them with anything from jeans and cargo pants to skirts and dresses and it looks dope, at least in my opinion and that's the most important one. I definitely have plans on growing my collection going forward I'm a girl who likes to switch it up regularly and I think I found a style thats going to be a staple in my wardrobe.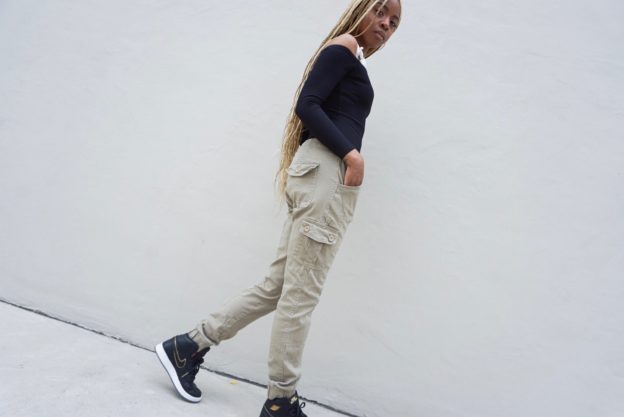 What kind of girl are you? Do you prefer sneakers or heels? Or do you wear them both? Comment down below and let me know.
Happy Friday!