There are certain pieces that I think everyone should own and I've decided to dedicate a blog post to each of my personal wardrobe essentials. If you know me then you know that number one on the list is a blazer, I don't care if you like them oversized, boxy, tailored, printed, or solid in color just get one if you don't have one already. A blazer can elevate your look instantly if you need to take a outfit to the next level or it can dress down a more formal outfit, a t-shirt and jeans combo with a blazer thrown on top has become my fashion uniform.

When I don't know what to wear that uniform always saves the day, its foolproof and guarantees that you look like you have your shit together. On this day I wore my blazer with shorts and heels (another easy combo) because its the perfect outfit for the transitional weather that we're having here in New York.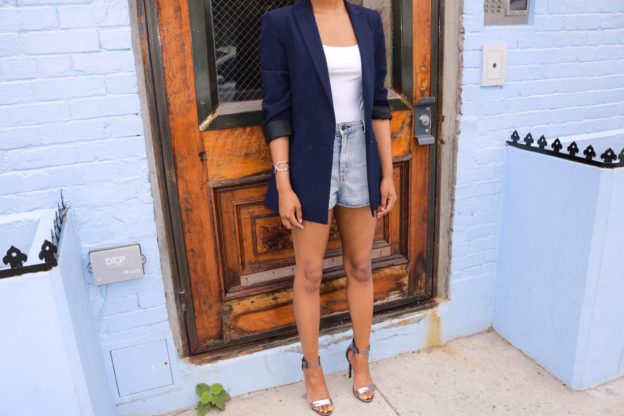 When buying a blazer the fit should be on point, if you want it tailored pay attention to the fit in the shoulders and make sure the arms are the correct length for your height. However if you're like me and always wear your sleeves rolled up you can get away with the arms being a little too long or too short.  If you're going for an oversized look be mindful of the sizing you want a cool relaxed look not I've been playing dress up in my parents closet.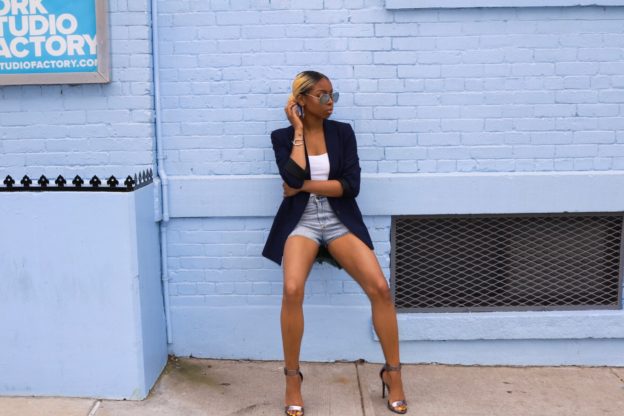 If you need more styling ideas check out my Instagram page @thestylishlocal for more inspiration there will always be a blazer look.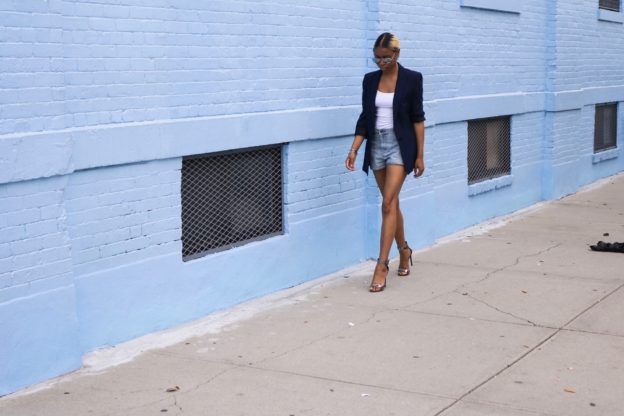 XOXO ~ Ash