Over the past couple of years the topic of diversity and inclusion across all industries has been at the forefront of so many important conversations. When I chose to pursue a career in fashion I was aware that the presence of people who look like me wasn't felt and definitely not seen, whether it was on runways or at the offices of magazines people of color have not been represented the way we should. I wanted to be part of the change I wished to see in the fashion world I was just as well versed in fashion history (if not more) than my caucasian peers, my passion burned hotter than any flame, and creativity ran through my veins so why wouldn't I want to have a career doing what I love while representing my people? Recently celebrity stylist Law Roach (@luxurylaw on Instagram) posted a picture of the Essence magazine cover featuring Kelis and in his caption he spoke about the fact that this was only the second time in his career that he worked with an all black team.

Considering how long he has been styling and how many clients he has this is kind of crazy and is a great example of why diversity in the fashion industry is so important. In the caption he also invited all creatives to use the hashtag #morethan1 to challenge the norm of there only being one black person in the room, I was immediately inspired because there have been several times where I was the only black girl in the room. Whether it was at an internship or in a classroom while pursuing my degree I know what it feels like to acknowledge the fact that you are the only one in the room.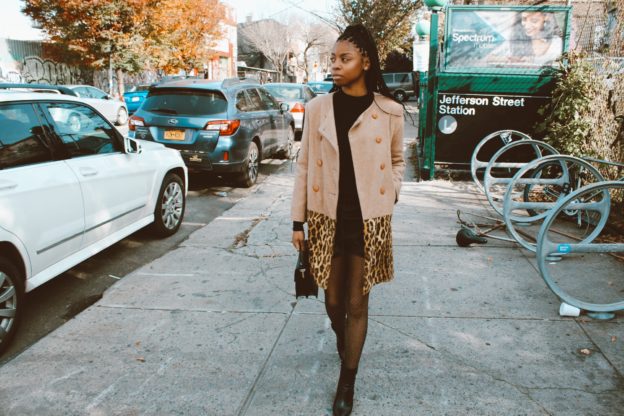 As a young black woman who is pursuing blogging and has had great interest in the industry for many years I am well aware of the lack of diversity in the blogging community. Whether its a blogger award or a press trip there are always one or two black bloggers that have managed to reach a level of success that has allowed them to be recognized or included, but one or two is not enough especially when there are hundreds of talented black bloggers all around the world. Instagram is a prime example of how white washed the blogging world can be, if you go into the style section on the explore page it is 90% white and I'm not saying these women aren't talented and don't deserve to be there I'm just saying that there are plenty of black women who should be there also. Women who have dedicated uploading schedules, amazing style, unique content, and pristine pictures and yet they don't receive the same acknowledgment.  When I decided to take blogging seriously I told myself I want to be part of the change that needs to happen I wanted to be someone who pushed for the necessary conversations to be had and to ultimately represent black women alongside others who feel the same way I feel about the lack of diversity. I'm a pretty small blogger I don't even have 1,000 followers yet but I know I'm going to continue to grow as a brand and I promise to always use my platform to represent black women in this community. I will be using the #morethan1 hashtag on my posts moving forward and I hope that my fellow creatives of color do the same. We can't only depend on celebrities and people in high places to speak for us and do the work we have to do it ourselves.
xoxo Ash.