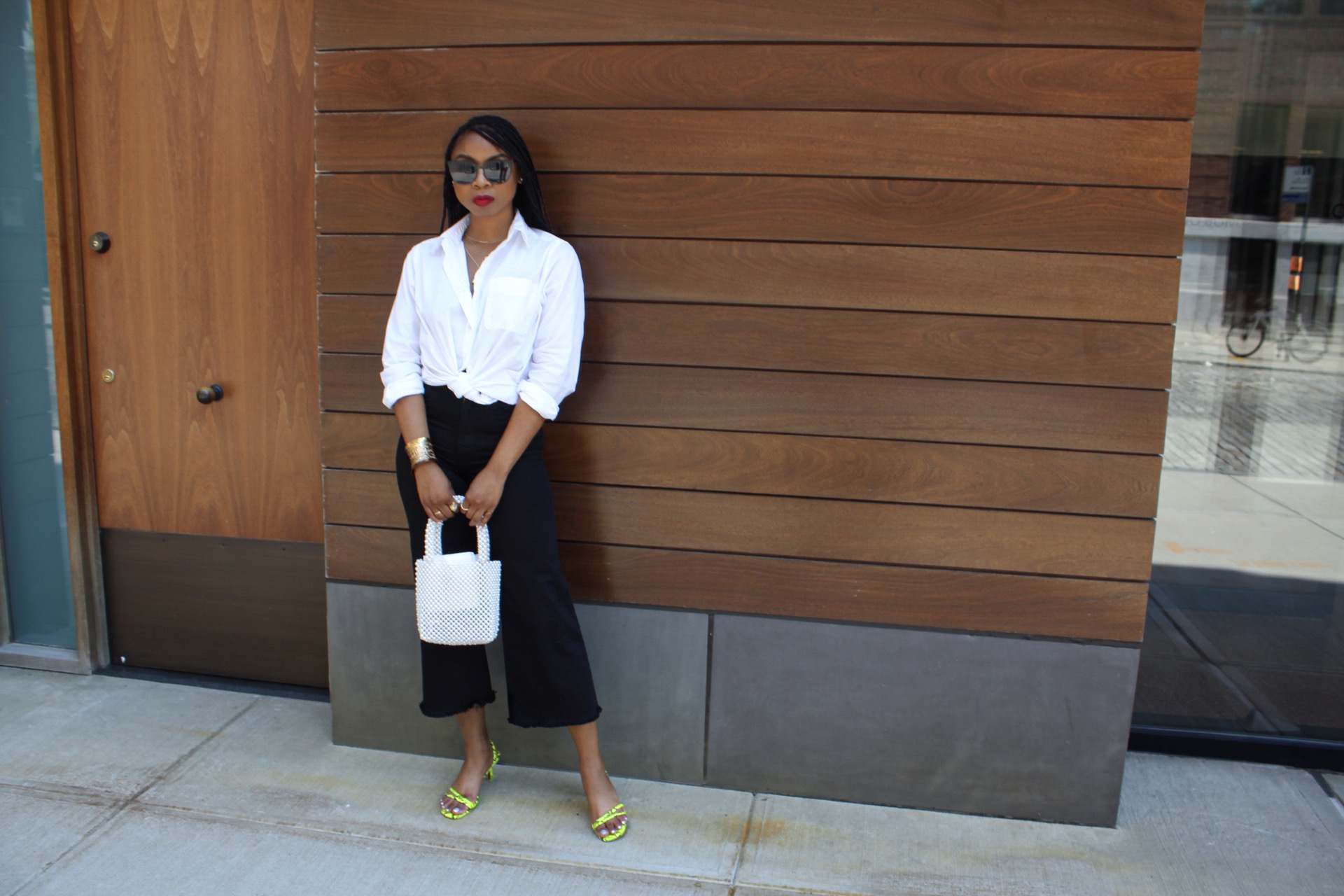 If you read magazines or watch any style related shows I'm pretty sure you've heard about the infamous white shirt that everyone needs in their wardrobe. Now you guys know I don't always stick to the "fashion rules" but I do think the white button up shirt deserves a spot in everyone's closet, whether you like them oversized, perfectly tailored, long sleeved, short sleeved or sheer there's an option for your personal style. I personally love a oversized option because it gives me room to play with the way I wear it, the bigger or longer the shirt the more cool ways you can find to tie it up. Today I tied my top in a knot and tucked it under which is very simple but adds a little interest to the look.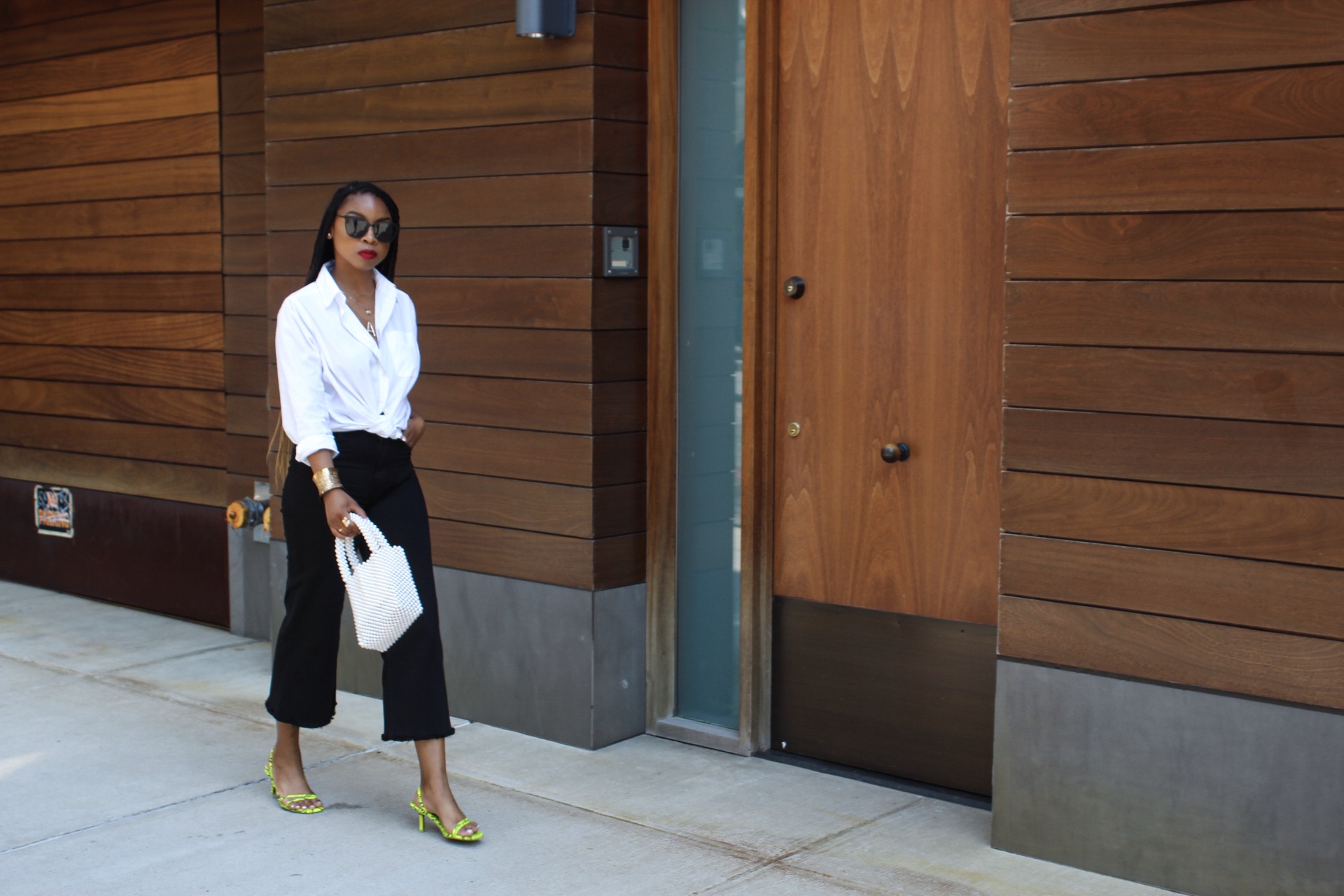 I also love the fact that white is one of the OG neutrals when it comes to color and will go with literally ANYTHING you pair it with and a crisp white shirt can make anyone look like they have their shit together, don't ask me why but it does. The options are endless as far as brands are concerned but I personally love to thrift mine. I paid $3 for this shirt at Urban Jungle (one of my favorite thrift stores) in Brooklyn, the quality is amazing and it's the exact fit I was looking for. Of course I included some options for you guys to choose from if you're looking to add to your wardrobe, also ladies don't be afraid to shop in the men's section it's the perfect place to find oversized clothing if you're into that kind of style.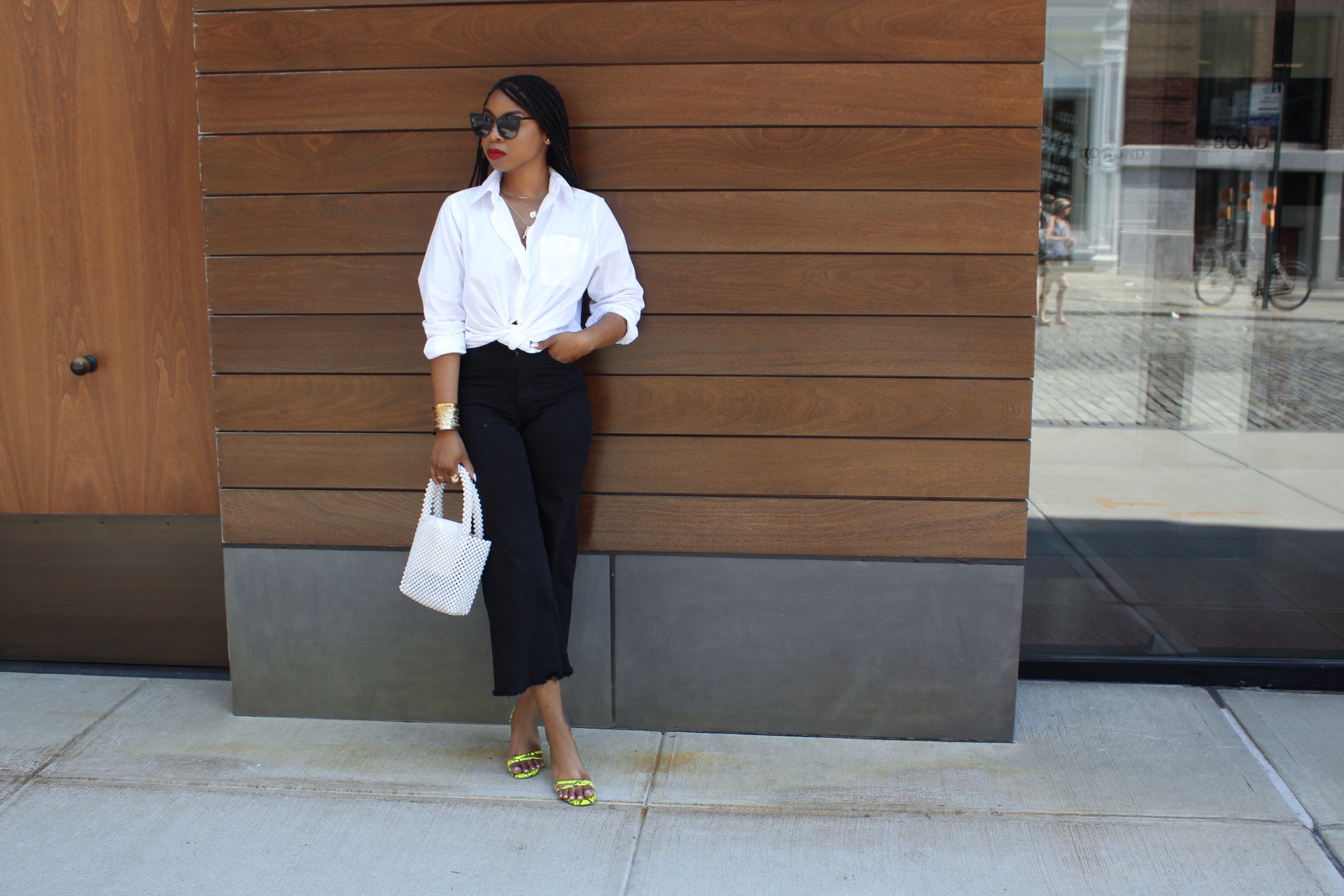 xoxo, Ash
Shop my picks below!