Summer officially starts in a few days but true to form I'm still wearing all black. I know people typically go for lighter and brighter colors when the weather warms up and I do too but black will always be my thing. The trick to wearing all black is to choose breathe-able fabrics such as cotton and linen. I also like to show some skin so I'm not completely covered up and my outfit makes sense for the weather.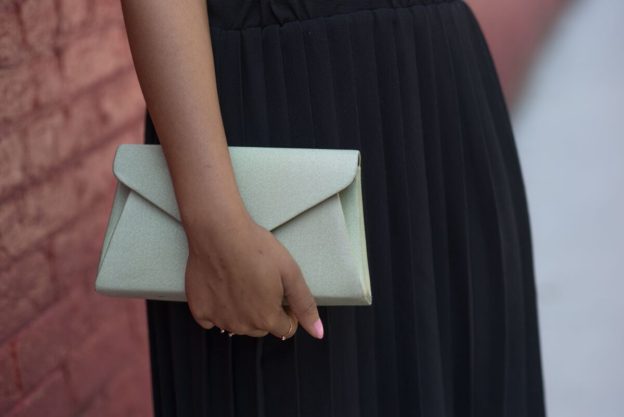 Adding pops of color or a print breaks up the monotony of an all black outfit in general. My heels are from the first Juneambrose collection for HSN that was released a couple of years ago. The heel has this beautiful peacock print that I'm obsessed with, and I played up the green and blue tones with my green clutch.
I could have gone a step further and added some jewelry in the same color family but I haven't been into jewelry recently. But knowing me that will change really soon and I'll be walking around looking like a human accessories closet.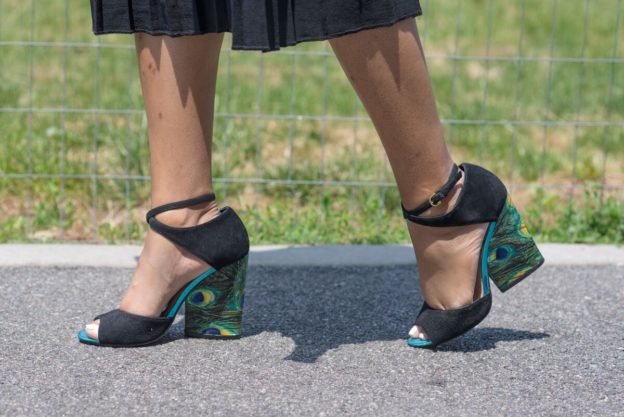 Happy Sunday!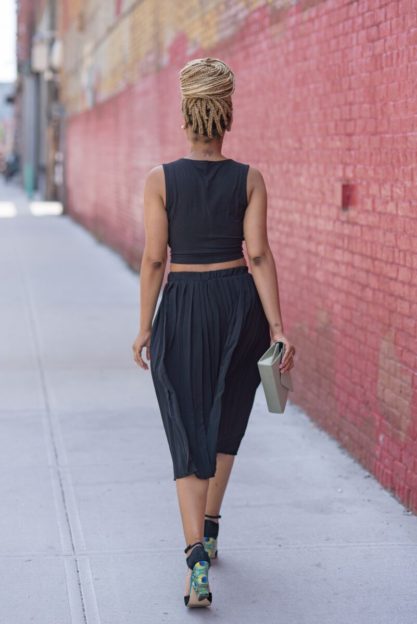 Outfit Details.
Top – H&M
Skirt – BooHoo
Clutch – Thrifted
Shoes – Juneambrose for HSN (old)