These days everyone is a self proclaimed "fashionista" and what you wear is often the topic of discussion. There are those who dress effortlessly, those who dress like Kardashian clones and those who have no clue how to put an outfit together. Fashion and personal style are two totally different things in my opinion, you can wear an outfit that's straight off of the mannequin and that's fashion. But personal style is a feeling, a vibe, a mood, or whatever you want to call it. It shows off our personality and let's people know who we are without saying a word.

When it comes to my own personal style I can never put myself in a box, I dress solely based on my mood and that changes everyday. I am inspired by music, movies, celebrities, bloggers, art, colors, and the list goes on. I know a lot of people struggle with finding their own personal style so I have a few tips that may help.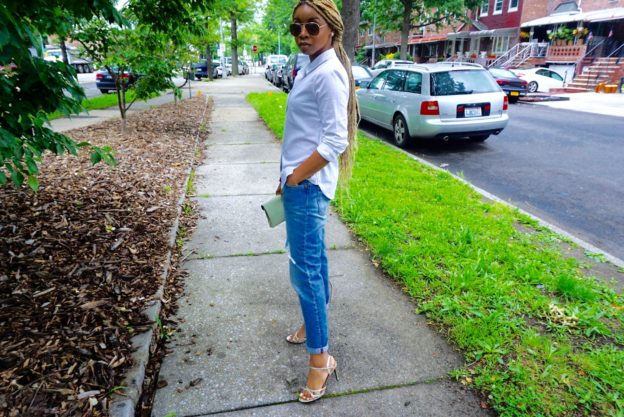 1). Find Inspiration. The first thing you need to do is find out what you're drawn to as far as color, cut, prints, silhouette, or even a decade such as the 80's ( which is a personal favorite). Whatever it is save examples from magazines or online that way you can refer to them when you go shopping.
2) Experiment. You're never going to know what you like until you try it. If you want to try a certain trend go for it! I personally shop for more trendy pieces at stores like H&M, Zara, and Forever21 because it allows you to experiment without breaking the bank. Trends are short lived and you won't feel bad when certain things go out of style because you didn't spend an arm and a leg on something like a neon ruffled skirt with a dramatic bow. The worst that could happen when experimenting is that you discover what you don't like which might actually be a blessing in disguise.
3) BE YOURSELF!  I cannot stress this enough. I get so bored of seeing everyone looking the same. Where's the originality? More importantly where is the fun?! Fashion is supposed to be fun and a representation of who you are. Now if you're someone who only wears neutrals or all black that's fine, do your thing. But if you really love colors or prints or platform heels, wear that shit and do it with pride! We have one life to live might as well wear what makes you happy.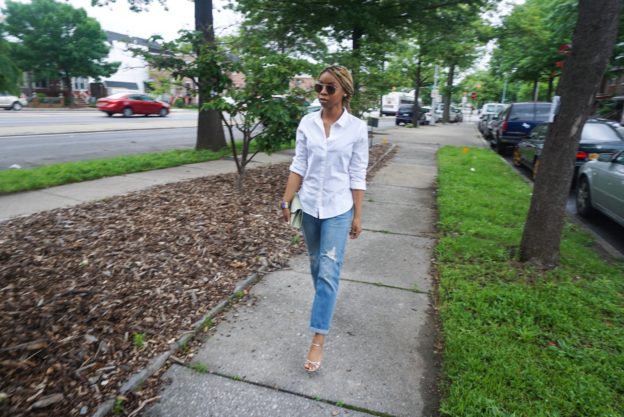 As for what I'm wearing my top is H&M, my jeans are Levi's that I  thrifted for $5, my shoes are Ralph Lauren which were also thrifted for $12 (score!). They gave me all the Carrie Bradshaw feels so I had to have them and they're super comfortable. My green clutch was also another thrifted gem. Happy Wednesday!